Kings Fort Market center is a 60 acre commercial and retail development owned by JWS, LLC. It is located on the southeast corner of U.S. 175 and State Hwy. 34 in Kaufman. It is adjacent to 200 acres of planned residential property and ½ mile from new Highway 34 By-pass.
Tracts up to 20 acres are available.
Pad sites from 35,000 sf to two acres are available.
Strip Shopping Center spaces available from 1,500 to 7,000 sf.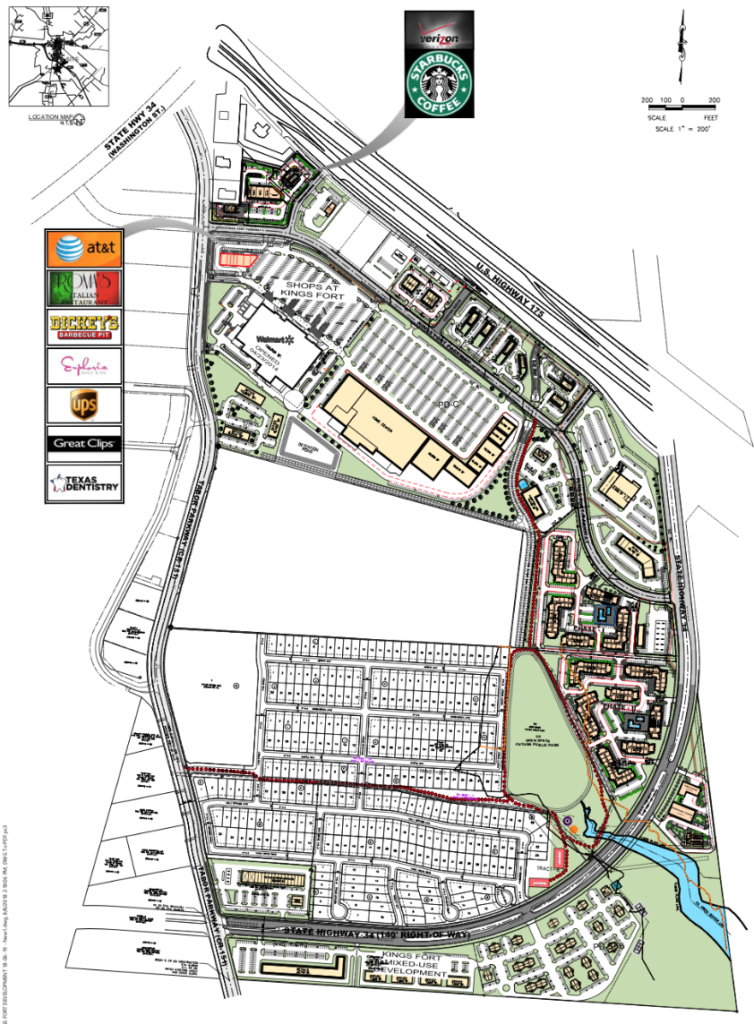 Kaufman's "turn of the century" town square (the century before last) is located on the northwest corner of State Hwy. 243 (Mulberry) and State Hwy. 34 (Washington). It has both buildings and offices for sale and for lease from time to time.